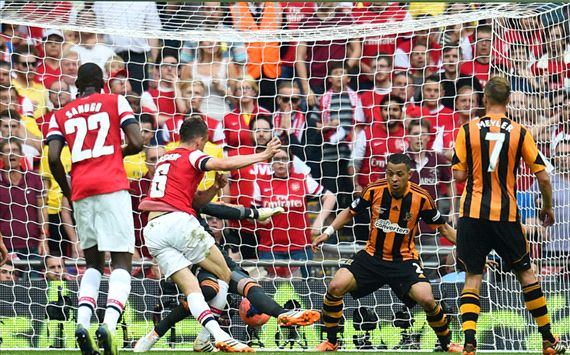 Arsenal Football Club have won their first trophy in 9 years. Between then and now, here are what have happened since Arsenal last won a trophy – coincidentally, the English FA league.
2 popes have died
Jose Antonio Reyes has left Arsenal and won the Europa League three times
Smartphones have become widely available
The US elected its first black President … and re-elected him
Paul Scholes has won three Premier League titles, retired, come back won another title and retired again
Irish golfers have won seven majors
The Playstation 3 has been released …
The Playstation 4 has been released
as has Lucas Neill – five times.
Pep Guardiola has retired as a player, been appointed manager of Barcelona, won 14 trophies, taken a year out, returned to management and won the Bundesliga
Roy Keane has retired from international football, left Man United, played for Celtic, become a manager, made up with Niall Quinn, managed Sunderland and Ipswich, become a pundit, been appointed assistant manager of Ireland, changed his opinion on Alex Ferguson, successfully grown a beard and shaved it off again
Robin Van Persie's son learned how to walk and has trained with both Man United and Man City
Swansea have been promoted from League 2, League One, the Championship and have won the League Cup
Two golden orb spiders have travelled in space.
Rafa Nadal has won 12 grand slam titles
Sven Goran Eriksson has been involved as manager, director of football etc. with nine different teams
Leonardo DiCaprio has starred in The Departed, Blood Diamond, Body of Lies, Revolutionary Road, Shutter Island, Inception, J Edgar, Django Unchained, the Great Gatsby and Wolf of Wall Street
Ryan Giggs has won ten trophies, become a coach, celebrated his 40th birthday and become manager of Man United
23 players have left Arsenal and won at least 61 trophies between them
Boko Haram insurgents have killed more than 5,000 in Nigeria