ASFL 2017 West African Regional Conference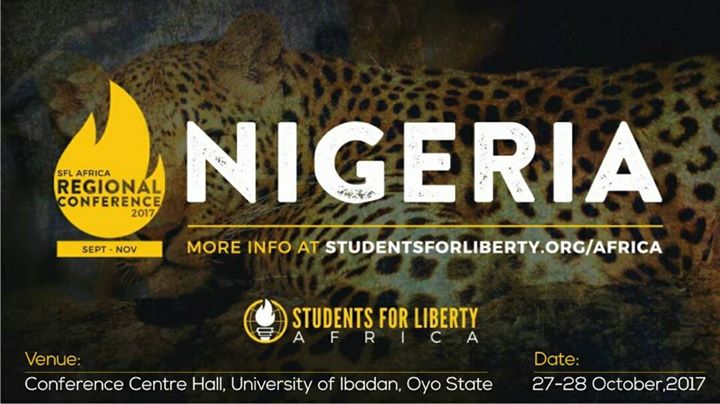 The ASFL #WARC2017 will hold at the Conference Centre Hall of
the University of Ibadan from the 27th to 28th of October, 2017. The theme of this conference is "Creating Wealth through Free Markets"
Attendance requires application at https://docs.google.com/forms/u/2/d/e/1FAIpQLSfY9OvjU0cXazAIIEvL5taSMiNn8PKjKMJwzZ6epehws4d4Fw/viewform which is free of charge. Meals will also be serveed and participants will have entry to socials at the end of the conference.