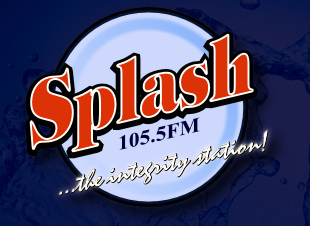 The first independent radio station in the city of Ibadan, Splash FM is set to launch its new website before the end of the year.
This was revealed by one of the station's on-air personalities, Ronke Giwa (Ronnie G) in an exclusive interview with IBPulse.com.
She said the new website is an upgrade which supports more services. She added that the station recently had an elaborate photo shoot for the new website.
"We are actually working on our website right now; the new one will go live before the end of December. We recently had an elaborate photo shoot," Ronke told IBPulse.
She said the station is blazing the trail in embracing technology including Skype and the various social media platforms in the city.
She said: "We do live Skype calls for people who live abroad and I think we are currently the only radio station that is doing Skype calls. People we've interviewed using Skype were impressed."
She added: "We also use all social media platforms because we realize that is where people are these days. If you don't know how to use social media, you might as well just pack up. Our YouTube channel is coming. Immediately after a show, you will be able to watch live recorded videos on the website."
She said the station is going in a new dimension and will always stay ahead of others.
"Splash FM is going in a new dimension now. We were the first to start using Twitter in Ibadan; we will also be the first to start putting up live videos of studio interviews on our website. We are always thinking of new ways to get outside the box.
"We are not only interested in staying ahead in Ibadan; we also want to compete with other stations outside Ibadan and even beyond Nigeria.
"As a person, I hate being compared; I'm not a local champion. I love what I do and I'm very passionate about it so I want to compete with the very best," she told IBPulse.com.